Това събитие е минало събитие.
Bootcamp Linux Professional Institute LPIC-1 prep for 101-500 and 102-500
3 юли 2021 @ 10:00

-

14:00

EEST

|

Повтарящо се Събитие

(Виж всички)

An event every month that begins at 10:00 on day First of the month, happening 30 times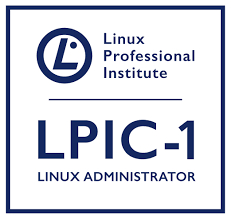 Weekends – Sat and Sun – 4 weeks, 10am – 14:00
Настоящият курс е пакет от два линукс курса LPI 101-500 и LPI 102-500 за ниво LPIC-1 провеждани в интензивен формат (bootcamp/fast track). По време на обучението ще придобиете необходимите знания и опти за работа като Линукс Системни Администратори и да се сертифицирате успешно за ниво LPIC-1.
Learn Linux
Learn Linux System Administration
Prep for the LPIC-1 Certification
Junior SysAdmins, Linux Admins, Младши Системни Linux Администратори, Linux Engineers, желаещи да се сертифицират. Желаещи да научат Linux. Linux Specialists
Поради интензивния формат на курса е силно препоръчително да разполагате с предишен Линукс Опит.
Bootcamp Linux Professional Institute LPIC-1 prep for 101-500 and 102-500 Course – IT-Training.pro (it-training.pro)
Свързани Събития