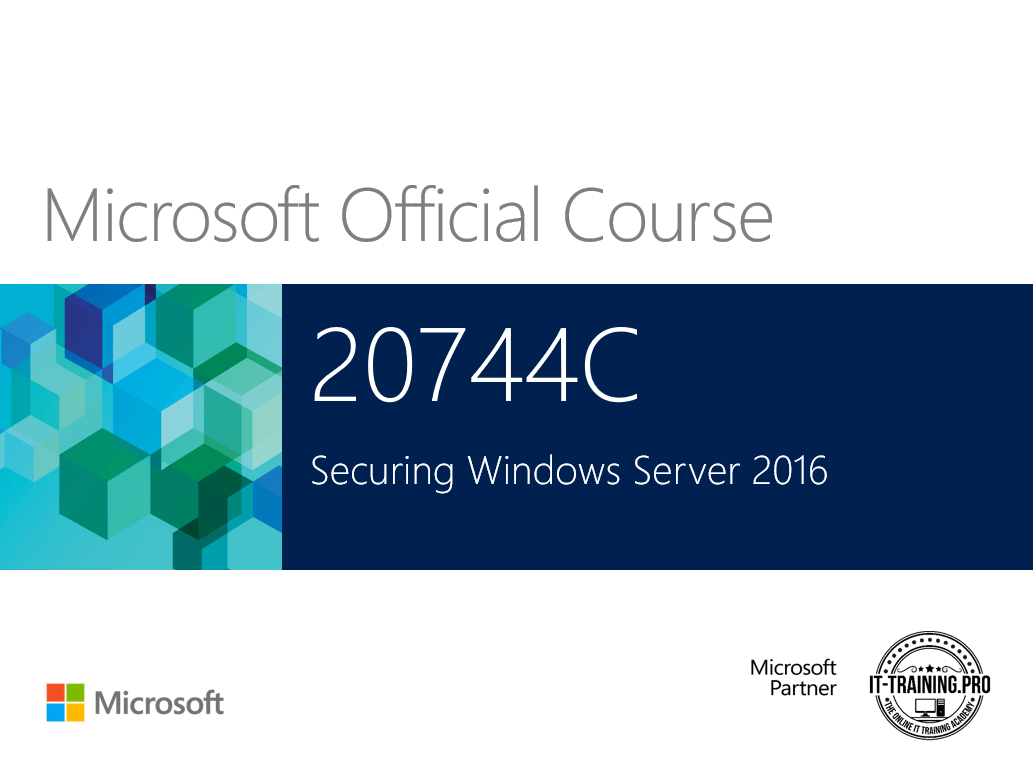 Course 20744C: Securing Windows Server 2016/2019
Microsoft Official Course 20744C – for exam 70-744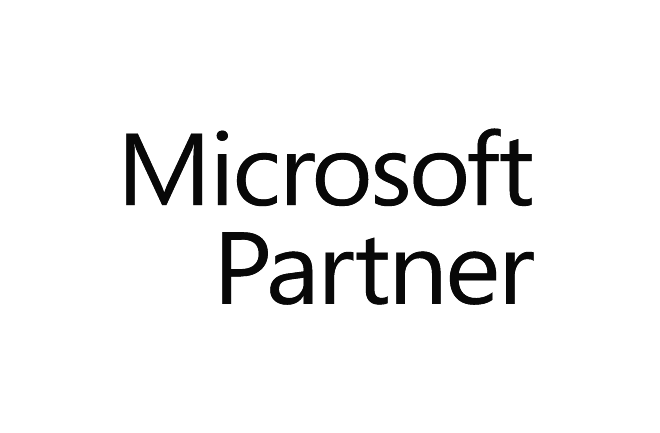 ---
About this Course:
This five-day, instructor-led course teaches IT professionals how they can enhance the security of the IT infrastructure that they administer. This course begins by emphasizing the importance of assuming that network breaches have occurred already, and then teaches you how to protect administrative credentials and rights to help ensure that administrators can perform only the tasks that they need to, when they need to.

This course explains how you can use auditing and the Advanced Threat Analysis feature in Windows Server 2016/2019 to identify security issues. You will also learn how to mitigate malware threats, secure your virtualization platform, and use deployment options such as Nano server and containers to enhance security. The course also explains how you can help protect access to files by using encryption and dynamic access control, and how you can enhance your network's security.
---
Course Goals/Skills:
Secure Windows Server.

Protect credentials and implement privileged access workstations.

Limit administrator rights with Just Enough Administration.

Manage privileged access.

Mitigate malware and threats.

Analyze activity with advanced auditing and log analytics.

Deploy and configure Advanced Threat Analytics and Microsoft Operations Management Suite.

Configure Guarded Fabric virtual machines (VMs).

Use the Security Compliance Toolkit (SCT) and containers to improve security.

Plan and protect data.

Optimize and secure file services.

Secure network traffic with firewalls and encryption.

Secure network traffic by using DNSSEC and Message Analyzer.
---
Audience:
This course is for IT professionals who need to securely administer Windows Server 2016 networks. These professionals typically work with networks that are configured as Windows Server domain-based environments, with managed access to the internet and cloud services.

 

Students who seek certification in the 70-744 Securing Windows server exam also will benefit from this course.
---
Course Format: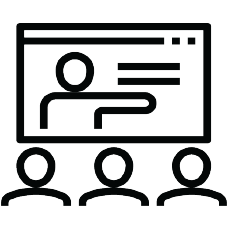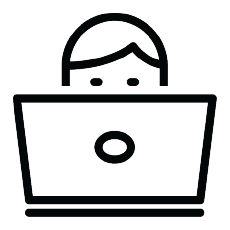 ---
Course language : Bulgarian  (English available as an option)
Learning materials:  in electronic format (Learning materials are in English) included in the price with unlimited access.
Lab envinonment:each student has his own lab environment where the exercises are conducted, part of the course.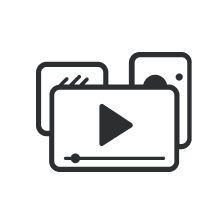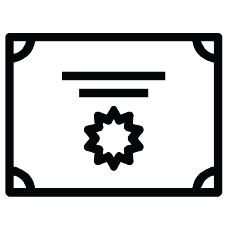 ---
Course Duration:
5  working days (09:00 – 17:00)
or
40  hours  training theory and practice in non-working hours lasting 4 weeks
Saturday and Sunday 10:00 – 14:00, 14:00 – 18:00, 18:00 – 22:00
Monday and Wednesday 19:00 – 23:00
Tuesday and Thursday 19:00 – 23:00
---
Payments:

An application for an invoice is accepted at the time of enrollment in the respective course.
An invoice is issued within 7 days of confirming the payment.
---
Next Class:
For more information, use the contact form.
We will contact you to confirm the dates.
---
Prerequisites:
Students should have at least two years of experience in the IT field and should have:

Completed courses 740, 741, and 742, or the equivalent.

A solid, practical understanding of networking fundamentals, including TCP/IP, User Datagram Protocol (UDP), and Domain Name System (DNS).

A solid, practical understanding of Active Directory Domain Services (AD DS) principles.

A solid, practical understanding of Microsoft Hyper-V virtualization fundamentals.

An understanding of Windows Server security principles.
---
The course prepares for the following certification levels:
70-744 – Securing Windows Server 2016