Course: CompTIA Network+
for Exam prep: N10-007 Updated 2019/2020


---
About this Course:
CompTIA Network+ Certification Prep (N10-007) builds on your existing user-level knowledge and experience with personal computer operating systems and networks, adding fundamental skills and concepts that you will need to advance in a networking career. As such, it focuses on the content described in the exam objectives for the CompTIA Network+ certification.Earning CompTIA's Network+ certification increases your value in the marketplace by providing proof of your knowledge, skills, and ability to manage, maintain, troubleshoot, install, operate, and configure a basic network infrastructure in a vendor-neutral format.Our CompTIA Network+ Certification Prep Course allows you to demonstrate the concepts covered on the Network+ exam using a sophisticated remote lab environment. You will work through several practice exams* to reinforce your knowledge and gain essential networking skills in labs featuring networking devices such as routers, switches, access points, and others.
---
Course Goals/Skills:
Identify basic network theory concepts and major network communications methods
Describe bounded network media
Describe unbounded network media
Identify the major types of network implementations
Identify TCP/IP addressing and data delivery methods
Analyze routing and switching technologies
Identify the components of a TCP/IP implementation
Analyze network security
Implement network security
Identify the components of a WAN implementation
Identify the components used in cloud computing and virtualization
Identify the components of a remote network implementation
Manage networks
Troubleshoot network issues
---
Audience:
CompTIA Network+ Certification Prep (N10-007) is intended for entry-level computer support professionals with a basic knowledge of computer hardware, software, and operating systems who wish to increase their knowledge and understanding of networking concepts and acquire the required skills to prepare for a career in network support or administration. In particular, the following individuals will benefit from this course:

IT personnel who need a solid foundation in networking
Managers and supervisors who must oversee network-related activities
Individuals interested in pursuing the CompTIA Network+ certification exam N10-007
---
Course Format: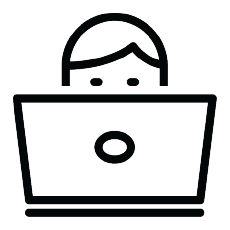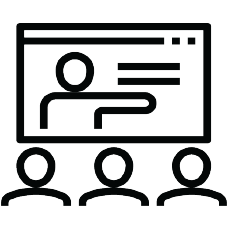 Attendance Course (Classroom Training) – It is held in a training center of IT-Training.pro or in a client's office after an inquiry and an offer.
Online (Online/Live/Virtual) Remote Course – The training is conducted via teleconference and virtual classroom in real time with Instructor.–
---
Course language : English (English available as an option)
Learning materials:  in electronic format (Learning materials are in English) included in the price with unlimited access.
Lab envinonment:each student has his own lab environment where the exercises are conducted, part of the course.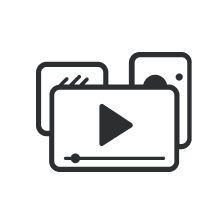 Video Archives (24/7)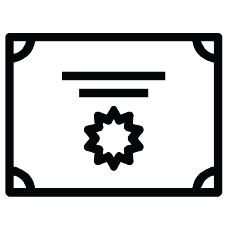 Certificate for Completed Course
---
Course Duration:
5 working days (09:00 – 17:00)
or
40  hours  training theory and practice in non-working hours lasting 4 weeks
Saturday and Sunday 10:00 – 14:00, 14:00 – 18:00, 18:00 – 22:00
Monday and Wednesday 19:00 – 23:00
Tuesday and Thursday 19:00 – 23:00
---
Payments:

An application for an invoice is accepted at the time of enrollment in the respective course.
An invoice is issued within 7 days of confirming the payment.
.
---
Next Class:
For more information, use the contact form.
We will contact you to confirm the dates.
---
Prerequisites:
CompTIA recommends (but does not require) 9 months of network-related IT experience.
---
The course prepares for the following certification levels: