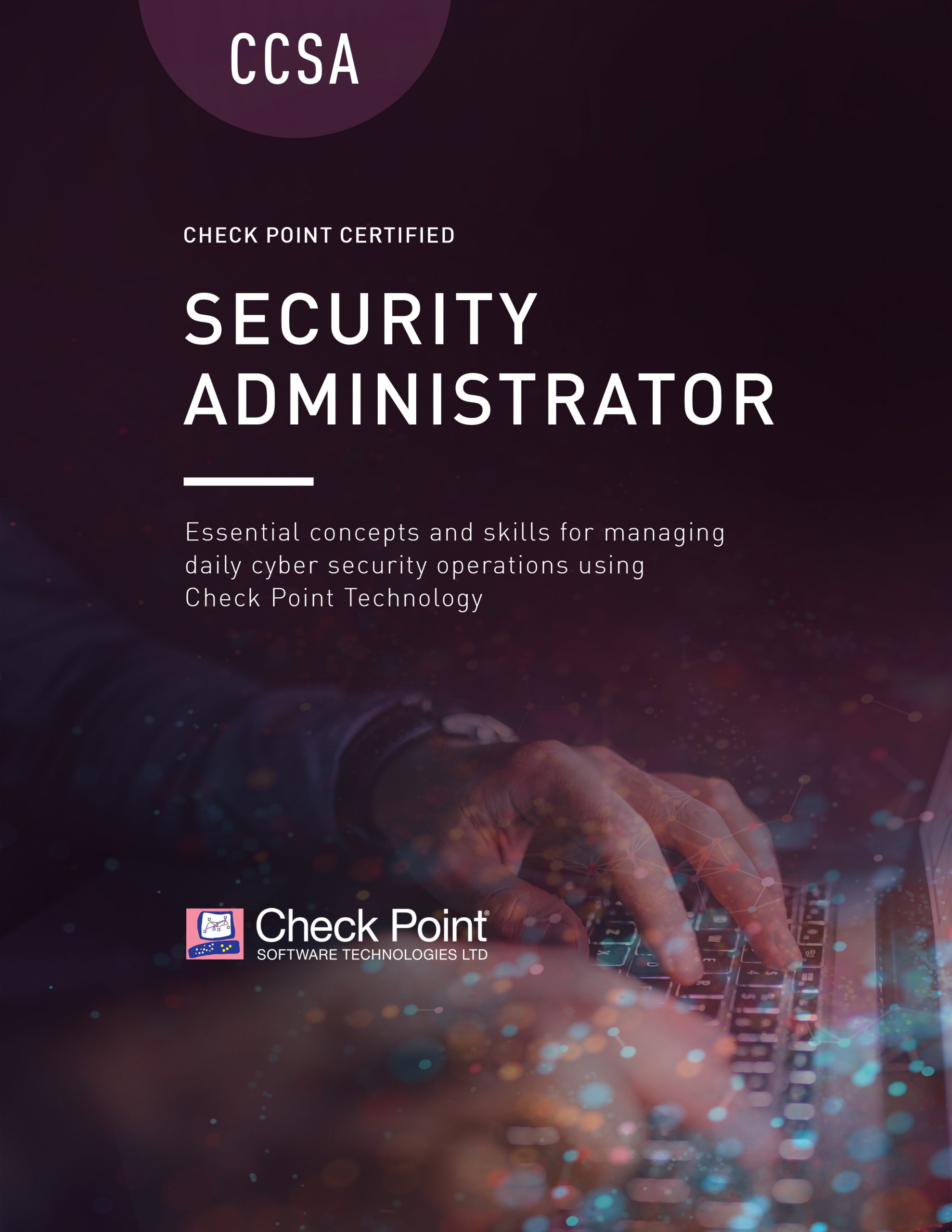 156-215.80 – Check Point Certified Security Administrator (CCSA) R80.40 – Updated 2021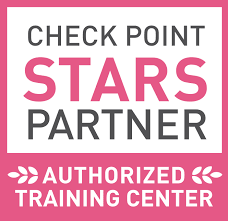 ---
About this Course
Three-day course covers everything you need to start-up, configure and manage daily operations of Check Point Security Gateway and Management Software Blades systems on the GAiA operating system.
---
Course Goals/Skills
Know how to perform periodic administrator tasks
• Describe the basic functions of the Gaia operating system
• Recognize SmartConsole features, functions, and tools .
• Describe the Check Point Firewall infrastructure
• Understand how SmartConsole is used by administrators to grant permissions and user access
• Learn how Check Point security solutions and products work and how they protect networks
• Understand licensing and contract requirements for Check Point security products
• Describe the essential elements of a Security Policy
• Understand the Check Point policy layer concept
• Understand how to enable the Application Control and URL Filtering software blades to block access to various applications
• Describe how to configure manual and automatic NAT
• Identify tools designed to monitor data, determine threats and recognize opportunities for performance improvements
• Identify SmartEvent components used to store network activity logs and identify events
• Know how Site-to-Site and Remote Access VPN deployments and communities work
• Explain the basic concepts of ClusterXL technology and its advantages
---
Intended Audience
Technical professionals who need to deploy and manage Endpoint Security within their security environment.
---
Course Format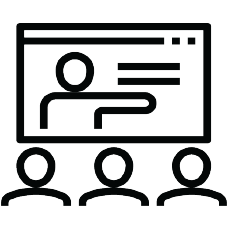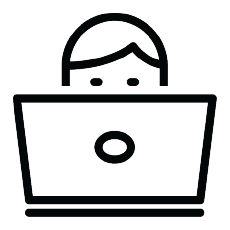 ---
Language: English or Bulgarian
Course Materials:Digital Format. Lifetime Access. Official Learning Material from Check Point.
Lab: Individual Environment for each Delegate.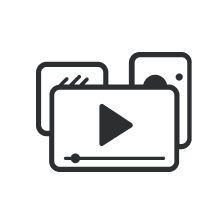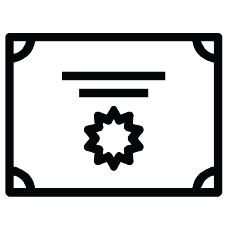 ---
Course Duration
3 working days (09:00 – 17:00 / 9:00 am – 5:00 pm) UTC +2 (contact us for another Time Zone)
or
24 learning hours after hours (2 weeks, classes are held 2 times a week in one of the following options):
Sat. and Sun. 10:00 – 14:00 or 14:00 – 18:00 or 18:00 – 22:00
Mon. and Wed. 19:00 – 23:00
Tue. or Thu. 19:00 – 23:00
---
Payments

You can enroll with your Check Point Learning Credits.
If you are Check Point Partner you can also get free training via the Co-op Program. Check your eligibility and request funds here or For any further questions or additional assistance, please E-Mail: [email protected]
We provide Invoices for Company Sponsored Trainings.
Invoices can be requested up to 7 days after the payment.
---
Course Schedules
If you dont see a date, contact us.
All classes are confirmed individually after enrollment.
---
Course Prerequisites
Basic knowledge of networking
6 months to 1 year of experience with Check Point products recommended
---
This Training will Prepare you to take the following Certification Exams (exam price included)
Check Point Certified Securit yAdmin (CCSA) R80.x
You can Certify Online or at our Test Center.
---
Course Objectives:
• Identify key components and configurations
• Create and confirm administrator users for the domain
• Validate existing licenses for products installed on your network
• Create and modify Check Point Rule Base objects
• Demonstrate how to share a layer between Security Policies
• Analyze network traffic and use traffic visibility tools
• Monitor Management Server States using SmartConsole
• Demonstrate how to run specific SmartEvent reports
• Configure a SmartEvent server to monitor relevant patterns
• Configure and deploy a site-to-site VPN
• Configure and test ClusterXL with a High Availability configuration
• Understand how to use CPView to gather gateway information
• Perform periodic tasks as specified in administrator job descriptions
• Test VPN connection and analyze the tunnel traffic
• Demonstrate how to create custom reports
• Demonstrate how to configure event Alerts in SmartEvent
• Utilize various traffic visibility tools to maintain Check Point logs
Course Curriculum
Curriculum is empty
Instructors