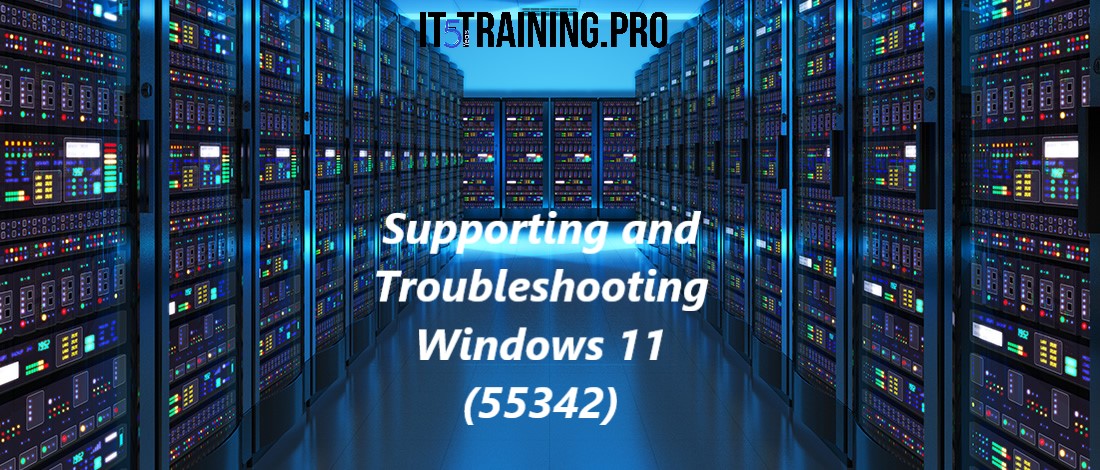 Supporting and Troubleshooting Windows 11 (55342)

---
About this Course:
This is a 4-day ILT course that is designed to provide students with the knowledge and skills required to support and troubleshoot Windows 11 PCs and devices in an on-premises Windows Server Active Directory domain environment. These skills include understanding:
Important Windows 11 features
How these features are used in an Active Directory
How to troubleshoot these features
---
Course Skills
Describe the processes involved in planning and using a troubleshooting methodology for Windows 11.
Troubleshoot startup issues and operating system services on a Windows 11 PC.
Perform system recovery.
Resolve issues related to hardware devices and device drivers.
Administer Windows 11 devices.
Troubleshoot issues related to network connectivity.
Configure Windows 11 devices by using Group Policy.
Configure and troubleshoot user settings.
Configure and troubleshoot resource access.
Implement remote connectivity.
Deploy and troubleshoot applications.
Maintain Windows 11 devices.
---
Audience:
The primary audience for this course is Desktop Support Technicians (DSTs). These technicians provide Tier 2 support to users with domain-joined computers running the Windows 11 OS, typically in medium to large enterprise organizations. These DSTs focus on a broad range of technical issues for:

Windows 11
Devices
Cloud services
Apps
Networking
Hardware
---
Course Format: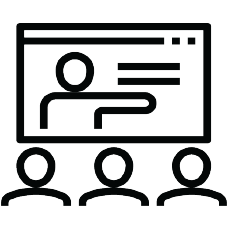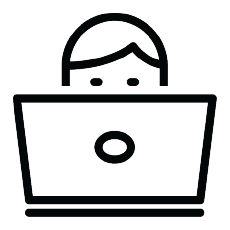 ---
Course Language Option: You can choose the language in which the training will be conducted – Bulgarian or English. All our instructors are fluent in English.
Student Guides: The training materials are available in electronic format. They can be used online / offline on any device. Lifetime access.
Lab Environment: Each student has their own lab environment where the exercises are conducted, part of the course. You do not need to install software on a computer or special hardware requirements. Participants in a face-to-face format in our Training Center have an individual computer during the training.
---
Course Duration:
4 working days (09:00 – 17:00)

or

32 hours  training (theory and practice) in non-working hours lasting 4 weeks
Saturday and Sunday 10:00 – 14:00, 14:00 – 18:00, 18:00 – 22:00
Monday and Wednesday 19:00 – 23:00
Tuesday and Thursday 19:00 – 23:00
---
Payment:

An application for an invoice shall be accepted at the time of entry of the relevant course.
An invoice is issued within 7 days of confirmation of payment.
---
Next Class:
For more information, use the contact format. We will contact you to confirm the data.
This Class will teach you how to pass the following exams:
---
Prerequisites:
Networking fundamentals, including Transmission Control Protocol /Internet Protocol (TCP/IP), User Datagram Protocol (UDP), and Domain Name System (DNS).
Microsoft Active Directory Domain Services (AD DS) principles.
Understanding of the Public Key Infrastructure (PKI) components.
Windows Server fundamentals.
Microsoft Windows Client essentials; for example, experience with Windows 10 or 11 or knowledge from the M70697A: Implementing and Managing Windows 11 course.