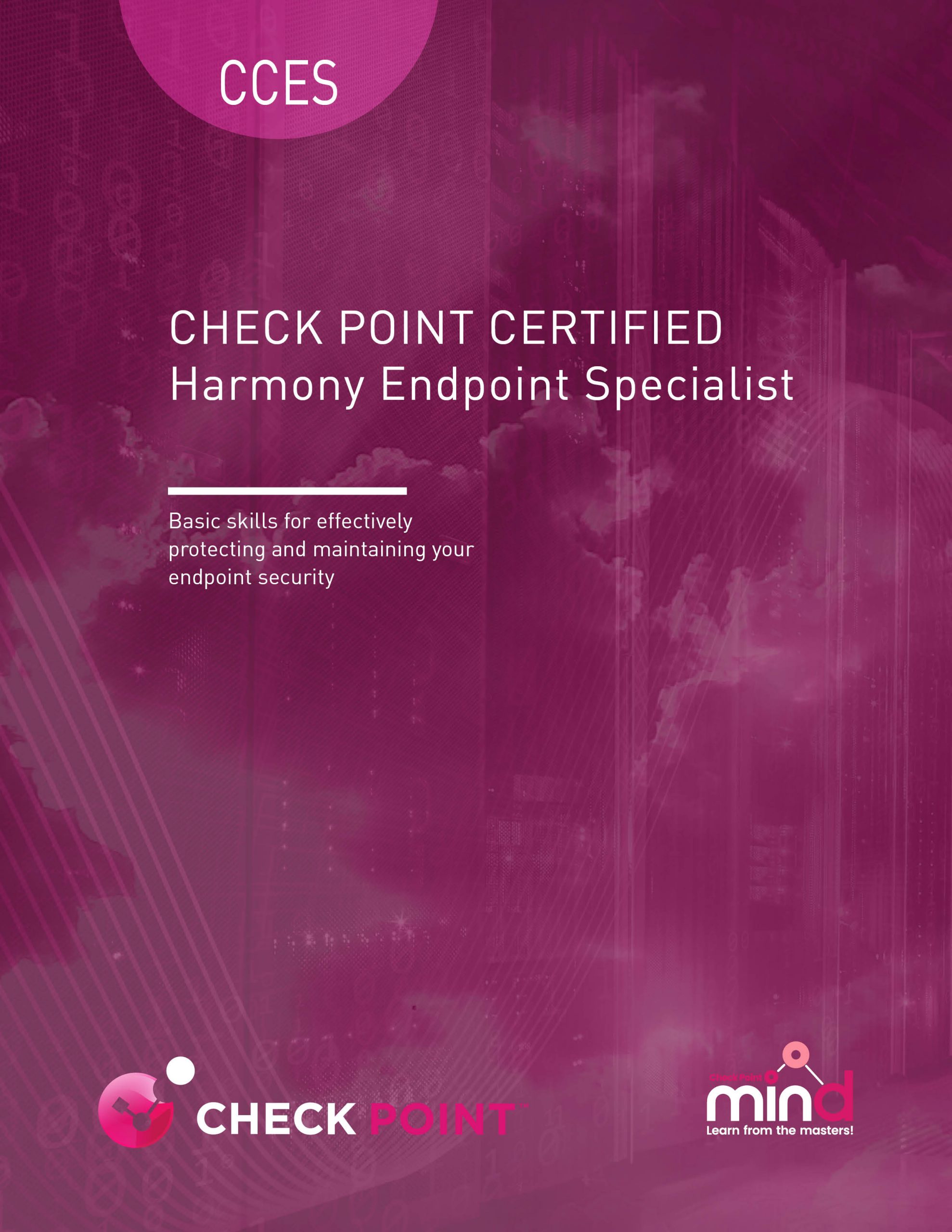 Introducing the (CCES) Check Point Harmony Endpoint Specialist Training version R81.20: Stay Ahead of Cyber Threats with Cutting-Edge Expertise
In today's rapidly evolving digital landscape, the threats to our online security are becoming increasingly sophisticated. As cyberattacks continue to grow in complexity, it's more important than ever to stay ahead of the curve when it comes to endpoint security. That's why Check Point, a global leader in cybersecurity solutions, is proud to introduce the new and improved Check Point Harmony Endpoint Specialist Training. This course is designed to equip you with the skills and knowledge needed to protect your organization's endpoints effectively, and it comes packed with features and benefits that set it apart as a comprehensive learning experience.
**Course Features:**
**1. Cutting-Edge Course Materials:**
The Check Point Harmony Endpoint Specialist Training utilizes the latest technologies available. The course materials were developed using Version R81.20 Jumbo Hotfix Take 26 and Endpoint Security Client Build E87.50. These releases were carefully selected based on recommendations by Check Point Support at the time the course was developed in November 2023. This ensures that students are learning with the most up-to-date information and technology.
**2. Comprehensive Support for New Features:**
The major update in this course supports enhancements and new functionality in the Management and Endpoint Security Client builds recommended by Check Point Endpoint technology experts. As the cyber threat landscape evolves, so too does the course content. You'll learn to leverage the latest security tools and strategies, ensuring you are well-prepared to counter emerging threats.
**3. Hands-On Labs:**
The course includes practical lab exercises to provide a real-world learning experience. The lab environment is based on a completed CCSA lab environment with the Security Management Server and Security Gateway already installed and configured. Students will deploy and configure a primary Endpoint Security Management Server and install Harmony Endpoint Clients on internal and external Windows hosts. The labs also cover testing, troubleshooting, and configuration of a secondary Endpoint Management Server, with an optional final lab for migrating to an Endpoint Management as a Service solution in the Cloud.
**Course Benefits:**
**1. A Comprehensive Understanding of Endpoint Security:**
The course sets out to achieve specific goals, which include understanding the emergence of increasingly sophisticated cyberattacks and the need to protect endpoints effectively. You will become familiar with the advantages of Harmony Endpoint as a security solution and learn about the growing Endpoint Security Market.
**2. In-Depth Knowledge of Harmony Endpoint Architecture:**
With the Check Point Harmony Endpoint Specialist Training, you'll gain a deep understanding of the key elements of the Harmony Endpoint Architecture, the Harmony Endpoint Management Environment, and Check Point's Infinity Portal. You'll also explore the new Harmony Endpoint Web Management Service and become proficient in utilizing the Harmony Endpoint Management console.
**3. Practical Skills for Endpoint Security Management:**
This course equips you with the practical skills required to create and assign security policies for Endpoint clients using endpoint security. You will learn about deployment methods and server considerations for Endpoint Security Management installation and understand how Endpoint Security authenticates and verifies clients connecting to the Endpoint Security Management Server.
In a world where cyber threats are constantly evolving, staying informed and prepared is paramount. The Check Point Harmony Endpoint Specialist Training offers a unique opportunity to develop the expertise needed to protect your organization's endpoints effectively. As a student of this course, you will not only stay ahead of cyber threats but also be well-equipped to adapt and respond to emerging challenges in the ever-changing cybersecurity landscape. Secure your future by enrolling in this comprehensive training program today.