Това събитие е минало събитие.
CompTIA Data+ (Version 2022) CompTIA Data+ DA0-001
25 април 2022 @ 09:00

-

29 април 2022 @ 17:00

EEST

|

Повтарящо се Събитие

(Виж всички)

An event every month that begins at 09:00 on day Fourth of the month, happening 11 times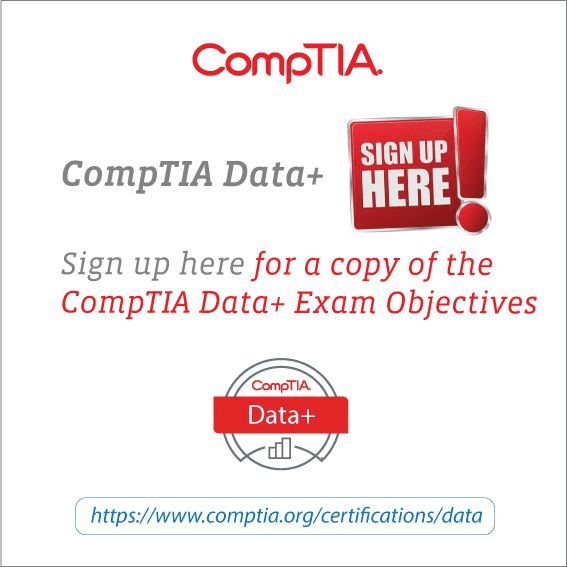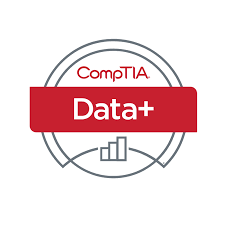 Курсът се провежда в рамките на 5 работни дни.
About the course
CompTIA Data+ is an early-career data analytics certification for professionals tasked with developing and promoting data-driven business decision-making.
Download exam objectives:
https://lnkd.in/gbpibbMZ
• Communicate Insights – Highlight what's important. Produce reports that persuade, not confuse. Make better data-driven decisions.
• Recruit and Train – Know what data skills to recruit for. Train your team with confidence. CompTIA Data+ gives your team members the confidence to bring data analysis to life. As the importance for data analytics grows, more job roles are required to set context and better communicate vital business intelligence. Collecting, analyzing, and reporting on data can drive your organization's priorities and lead business decision-making. CompTIA Data+ validates your team members have the skills required to facilitate data-driven business decisions, including:
• Mining data
• Manipulating data
• Visualizing and reporting data
• Applying basic statistical methods
• Analyzing complex datasets while adhering to governance and quality standards throughout the entire data life cycle
---
Course Goals
Data+ is an ideal certification for not only data-specific careers, but other career paths can benefit from analytics processes and data analytics knowledge. Jobs like marketing specialists, financial analysts, human resource analysts or clinical health care analysts can optimize performance and make well-informed decisions when they use and evaluate data correctly
More information about the course:
https://www.it-training.pro/courses/comptia-data-da0-001-version-2022/

Свързани Събития